The electrical department is responsible for the design and assembling of the electrical and electronic infrastructure which are needed for the proper operation of the system. The list below shows few examples of our activity:
Assemble of electrical cabinets.
Electronic development.
Wiring.
Communications infrastructure.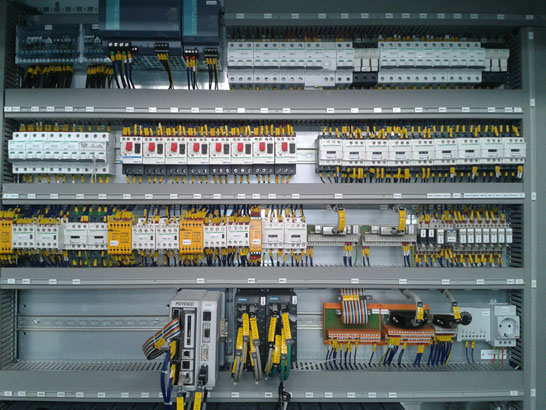 This company, creates automations based on the latest technology provided by the main manufactures of programable automations and CNC.
In the same way, we are experts in robotic applications for systems which require some sort of manipulation. For further information, bear in mind our web site dedicated to robotics. These applications are programmed and integrated within our company.
From the beginning of a project we either choose the best resources option under our viewpoint or adapt our working plan to the client's requirements. The list below demonstrates the main brands which we have working with.
Programmable automations:
Siemens
Telemecanique (Schneider)
Omron
Allen Bradley (Rockwell)
April
CNC
Siemens
Fagor
Fanuc
Omron
Num
Others
Janome Press.
Screw connection: Bosch, George Renault, Atlas copco.
Loctite sealers.
Laser marker Macsa
Labelling: Domino y Sato
Communication buses::
Devicenet
Profibus
Unitelway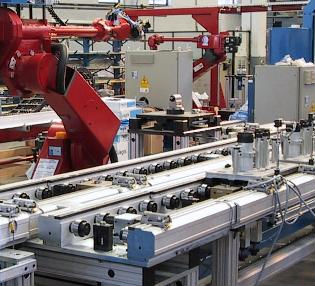 At industry level, we develop and integrate in robots automations of all types. As with automations we either choose the best solution under our point of view or adapt to clients necessities and provide the best solution at the lowest cost possible.
Portico
Scara
Anthropomorphic
These are the main brands we have worked with:
ABB
ACMA
COMAU
FANUC
YAMAHA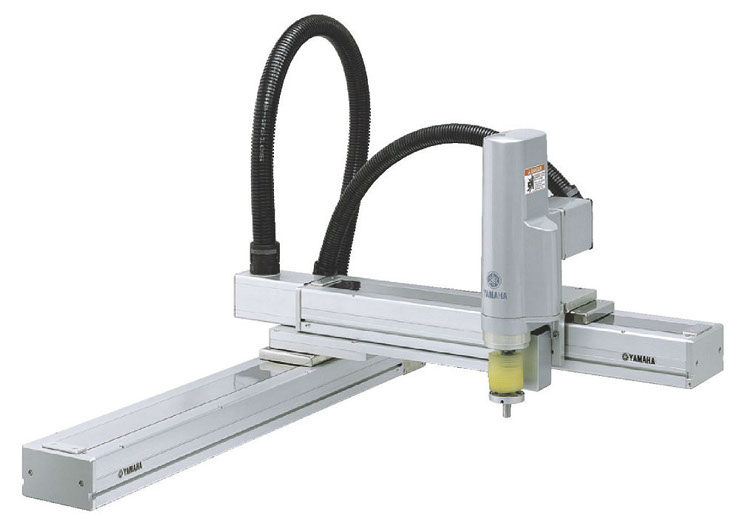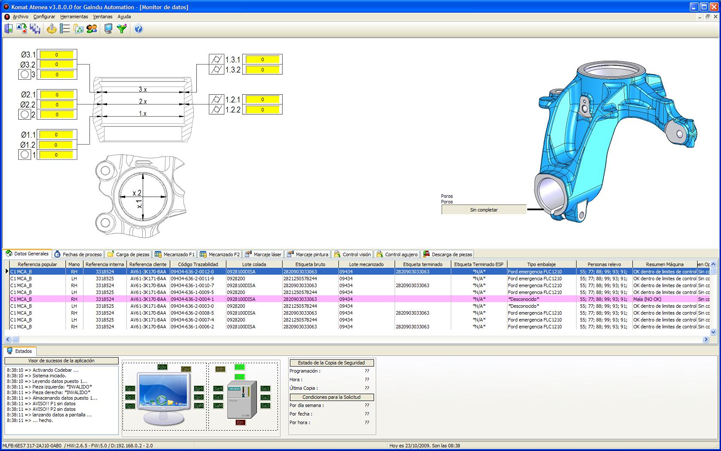 Currently, we develop Industrial software. This software is integrated with automations and provides our clients with the advantages that computers bring to us: Process monitoring, data gathering and store.
These are some of the applications we have developed so far:
Management of fabrication production lines.
Data visualization and safeguard.
Part labelling.
Laser stamping.
Bar code reading.
Communication protocols:
RS232.
RS422.
RS485
Ethernet
Profibus.
Mpi.
UnitelWay